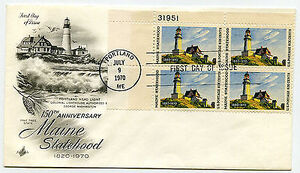 Maine on postage stamps is the study of several postal issues of the United States Postal Service and other postal services that feature the subject of Maine.
The state's scenic beauty, flora and fauna, lighthouses, and state symbols have long made interesting topics for postage stamps.
USPS Issues
Edit
Other Countries
Edit
Maine Coon Cat
Edit
The popular breed, which is the state cat of Maine, has also been featured on a number of stamps.
US stamps
Edit
Other countries
Edit
References
Edit