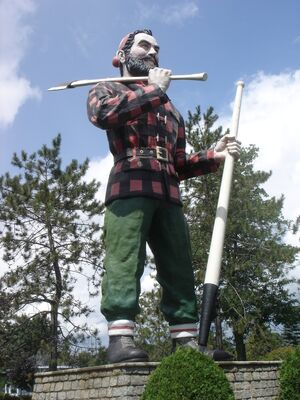 The Paul Bunyan statue in Bangor, Maine, is the largest statue of the legendary logger in the world.
It was designed by J. Normand Martin and built by the Messmoor & Damon firm of New York as a gift to Bangor on its 125th anniversary as a city in 1959.[1]
Paul Bunyan has been the mascot of many organizations and campaigns in Bangor, from Bangor Public Health's latest campaign to Bangor's LGBT Pride Festival.[2]
References
Edit